PREPARING YOUR ORGANIZATION FOR EL NINO
Contributed by Lillian Romero and Jessica P. Gomez, MPA
Scientist predict that this upcoming El Nino will be the most powerful one yet. In fact, FEMA has recently made statements urging Californians to buy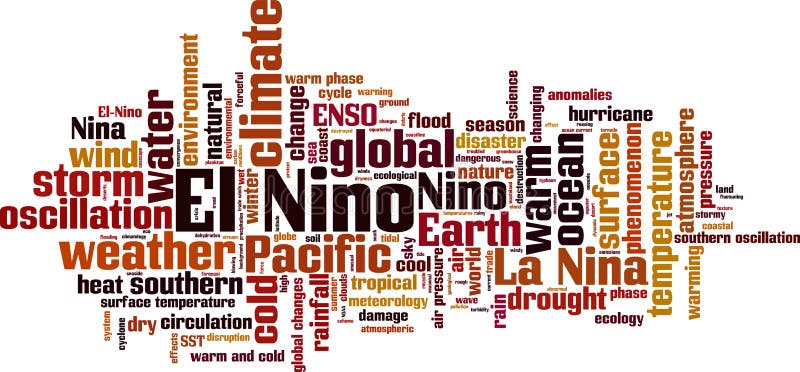 flood insurance even if they live in low to moderate risk areas. FEMA reminded Californians that:
" 'If there was ever a time to buy flood insurance, this is the time,..(y)ou cannot get it at the last minute. There's a 30-day wait period for new flood insurance policies to go into effect,'"
This is true even for nonprofits or social services that own buildings or property. While insurance will cover damage caused by the flood it will not help out with continuity of the operations. Effective risk management planning can help a organization get back to business after a flood. Below are some risk management tips to consider for your organization:
• Obtain commitment from your organization's top management. This includes both support for the process and involvement in its development. This is essential as these are the people who will be responsible for coordinating and ensuring the effectiveness of the plan should a disaster occur.
• Form a planning committee that includes representation from all functional areas of your organization. This step of the process includes informing all of your managers and staff of the process you are undertaking.
• Identify the potential threats and risks. Even if these risks seem to present only a remote possibility that could arise you should determine the possible consequences. Identified risks and the disruptions they could cause should be ranked in order of severity. Your plan needs to address "worst case" situations.
• Prioritize those business activities and functions vital to your organization. Identify key personnel and be sure all essential activities and procedures have detailed written documentation.
• Investigate practical alternatives for the essential functions you have identified. Develop strategies to communicate to staff, clients, suppliers, vendors, etc. Prepare for emergencies before they occur. Establish and follow a schedule for backing up essential data and moving the back up copies to a secure remote location on a regular basis.
• Develop your plan and put it in writing. Form an emergency management team to carry out the plan. This is an action plan so it must be easy to understand when you are in a crisis situation.
• Test your plan. Develop criteria and procedures to test your plan and periodically conduct a thorough step-bystep walk through. Once you have tested your plan make adjustments for problems you may have found.
• Review and update emergency plan on a regular basis.
Here are additional websites that you may find helpful.
• floodsmart.gov
• FEMA.gov/national-flood-insurance-program
• Ready.gov/Floods
• American Red Cross Safety Checklist pdf
Remember most business package policies or property policies do not cover flood damage. If you are interested in a quote for flood insurance click here to fill out the application or contact our office for more information.